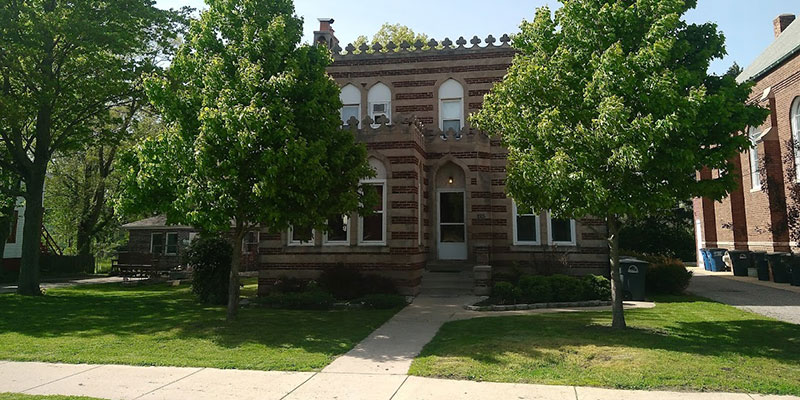 Who We Serve
Sand Castle offers 30 to 45 day residential programs to LaPorte County families: primarily single moms with children; sometimes families headed by couples or dads, too. When space is available, we accept single women. All family members must test free of drugs and alcohol.
Sand Castle, along with Grace Learning Center, Keys to Hope, and Food Rescue Initiative, work collectively with partners to provide our participants the tools and skill sets for returning to sustainable self-sufficiency.
Single men are referred to the InterFaith Community PADS Emergency Overnight Shelter
Domestic violence victims are referred to Stepping Stone Shelter for Women.
Those that are from other counties and those with alcohol, substance abuse or debilitating mental illness are referred to other agencies equipped to help with those issues.
---
Click to view larger
---
How We Serve Them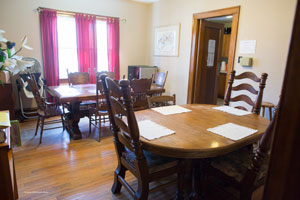 We can accommodate seven families, each in a private room
The average stay is six weeks
Children attend the schools they were in before housing loss
Clients must leave the building Monday thru Friday, 9 AM to 4:00 PM to work, seek work, apply for assistance or look for an affordable apartment
Each adult completes daily chores to keep the property neat and clean
A case manager meets with each family daily, to set goals, measure progress, affirm efforts, provide information about other helpful programs and talk through obstacles
Staff persons offer a listening ear and provide empathy and encouragement
Families must observe a 9 PM curfew, unless working later
75% of income earned during their stay must be saved toward future housing
Skill building classes (at Grace Learning Center) are required:

Landlord Tenant law
Nutrition & Cooking
Get the Job, Keep the Job
Health Notebook
Green Cleaning on a Dime
Healthy Relationships

We respect the privacy of our residents and never reveal any information unless specifically authorized to do so by the resident.